After getting
This Mornin'....
added to
The Hype Machine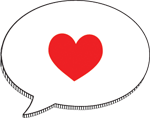 a few weeks ago, my hits have been soaring - from about 50 a day to over 200! i'm glad i'm getting some readers, but i've still only got about 5 comments total. i wanna hear from you.
Tell me i suck
Tell me i'm great
Suggest some music
Ask about some music
Ask me why i don't capitalize my i's......... something.
i can track quite a lot of information on my visitors - mainly referrals - how you found me. While most people link up through
Elbo.ws
or
Hype
, there's some other interesting stuff.
Found this today:
check out #3 under the large picture of Al Green. Pretty cool.


But quite a few visits show up with no referral at all. This means some of you out there have
This Mornin'....
bookmarked and visit often. Let me know what is you like about the site. i've got quite a large music library, so if you wanna get you hands on a certain piece of music, let me know. i know most people just
show up, download a track, and leave without cuddling
- i do it too. But if something here makes you stop and read, for any reason, don't be afraid to
leave a comment
.
------------------------------------------------

here's some music.......... greedy bastards.
mp3:
Mike McClure Band - Don't You Say Anything
~buy EverythingUpsideDown (2004) -

Amazing Album
mp3:
Guy Clark - Shut Up and Talk To Me
~buy Dublin Blues (1995) -

Masterpiece
mp3:
Ryan Adams - Words
~buy Elizabethtown Soundtrack, Vol. 2 (2005)